Do you know the state of your projects?
I spend lots of time by reminding and finding out the project status.
All about your projects clearly and online
No hiding, no tough reminding. Focus only on those projects and tasks which demand attention: tasks, terms, sources and dependencies.
Do you have your processes under control?
I do my tasks by e-mail, shared folder, Excel or on paper. It's a big complication if priorities change. I search in e-mails all the time. It's hard to measure efficiency.
Digitized processes and efficiencysmaller font: Tasks, due dates and progress are visible for
Tasks, due dates and progress are visible for everyone. Communication and attachments are in one place, no long searching. You always know the status. You control your processes and capacities.
Do you receive requirements by e-mail and phone and it's hard to keep track?
I am overloaded by requirements and loosing control. I don't know what came first, what is the status and if we are on track with SLA terms.
United and controlled executing of requirements.
In Service desk tool, you can easily organize the process and metrics and get customer requests under control, manage priorities and measure time.
Do you communicate effectively within your team and company?
I share information mostly by e-mail and it's difficult to find it later on. Also we usually spend time by searching where we saved some documents, we keep searching emails and shared drive.
Communication and collaboration arranged and online.
Create documents together. Instead of separated files in folders, make internal wiki or intranet documents and talk about specific topic at one platform.
Services

Consultation and solution design
;
FROM NEEDS TO SOLUTION DESIGN
We know how to ask the right persons in what kind of situation you are and where do you head to. Based on that we are able to assess your requirements and needs. We are not afraid to challenge and validate your requirements. We have experience that bring inspiration and can save your time and money.
WHAT'S THE OUTPUT
Besides your requirements and needs, we consider possible restrictions and threats. We prepare project design for both your actual requirements and for the future outlook and what role Atlassian in your operating model could have.
WHAT'S STANDARD AND WHAT'S NOT
We explain in a transparent way which functions are already included in standard tools, which are configuration and which are customization. We revise project scope and timing together with you, so that you get what you really need and benefit from.

Implementation, Integration and Development
RIGHT. ON THE FIRST ATTEMPT
We made it through a number of deadlocks, so we know both what to avoid and what works. Not only technically but also from the perspective oft company processes, company culture and change management. That saves the time during realization and prepares smooth path for future.
AGILE APPROACH
While we're configuring your solution, we give you access to the environment and continuously validate the outputs. We are flexible, without surprises at the end of the project or in gradual releases.
CUSTOM DEVELOPMENT
We love new things and innovative ideas. We can construct anything you need, if it's not available with out-of-the-box Atlassian tools or existing add-ons. We have our own development team and a dozens of other IXPERTA programmers can support specific topics.

Support & Maintenance
APPLICATION HOSTING
We offer support of Atlassian applications to our clients in a form of hosting and a support for the application itself.
SUPPORT OPTIONS FROM S TO XL
We offer support packages with different levels of availability, standard services and service to our clients. Integral part of every package includes::
Online web system for your requirements' evidence
24×7 or 8×5 support
Your environment introducing and support handover work up to two man-days for free

Licences
CHOOSING A TOOL
We'll give you advice about choosing an add-on or about a number of users to optimize your costs.
TERMS AND PAYMENT
We make sure you'll buy the tools only after you have the opportunity to test it.
SOFTWARE AS A SERVICE
We offer a "renting" option that distributes annual license fee into monthly payments.

Training
FUNCTIONAL ACCESS
Forget endless presentations with overflowing slides! Our workshops and trainings are focused on the functional usage of tools. You'll try everything right away.
OUR EXPERTS' KNOWLEDGE
Our courses help teams to work better with Atlassian tools and evaluate your investment in these products.
Whether you work as agile coach, scrum master, JIRA administrator or you just want to discover what you can do with the tools, we can personalize the training, so you get the maximum of it.

Experts Services
COMPANY PROCESSES' CONSULTING
We know how to design and optimize your processes or organization structure. But instead of data output on paper, we can deliver you new process already in the system. We can make traditional change process management largely easier.
INNOVATIONS
In IXPERTA, we innovate and develop. We can help you handle your innovation processes with Atlassian tools or further support your work on particular innovation.
HEALTHCHECK
Is your JIRA slow and often fails? Restart is your only option? We can setup the application, so that it becomes stable in the long term.
MIGRACE A UPGRADY
We can get your Confluence or JIRA on the supported upgrade or we can merge your two instances that are expensive to maintain.
HOSTING
Running Atlassian products in our datacenter.
SaaS
Providing other services connected to Atlassian products from A to Z.
References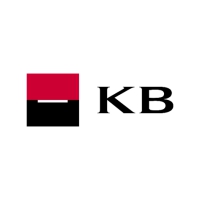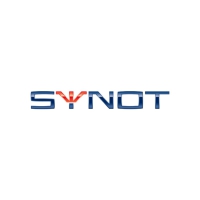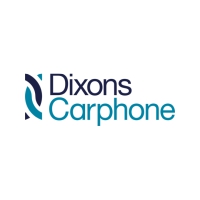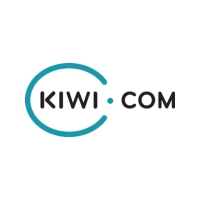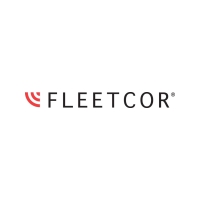 customizations and integration
service desk, integration, training, customizations
project management, resources alocation, customizations
project management, process management, customizations
project management, customizations